Posted by Sherwell Graphics | Filed under Sherwell Graphics and Your Business
Gone are the days of business cards being 2 colour designs on gloss stock 90x55mm. With huge advances in printing and finishing technologies over the years, the limit to a business card design these days is only your imagination! A Business Card is like a mini snapshot of your business which you give to a potential client. This is a perfect opportunity to impress and create a memorable first impression.
What follows is a small sample of some creative business card designs which really push the boundaries of that "slip of card holding contact details"  If you have a Business Card idea, be it sleek and simple or extravagant run it by us, we will try our best to make your first impression a memorable one.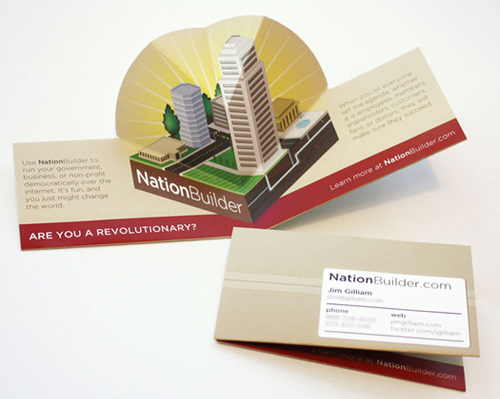 Bamboo Logistics – Card printed onto bamboo