Posted by Sherwell Graphics | Filed under Sherwell Graphics and Your Business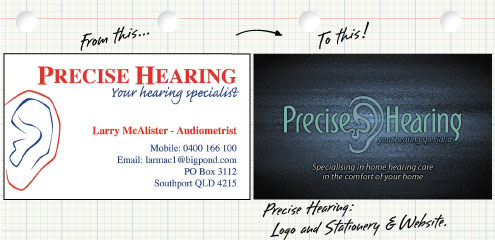 Consistency means business!


Does your business suffer from a mismatched image?
Is your logo different on your business card, website, brochures or your work shirts?
Or is your current corporate image outdated and just down rite ugly!?
Having an up-to-date, clean and consistent corporate image helps people remember who you are and what you do. Precise Hearing came to us with no company logo and a business card which needed a major make-over. Initially they were just after a website, however after seeing they had no real identity we suggested that the business needed a solid foundation in image and came up with a logo concept and stationery to match.
This new look then flowed through to the company's new website and advertising. Check out their new site! –> www.precisehearing.com.au Here is a sample of Precise Hearing's new material.
Business Card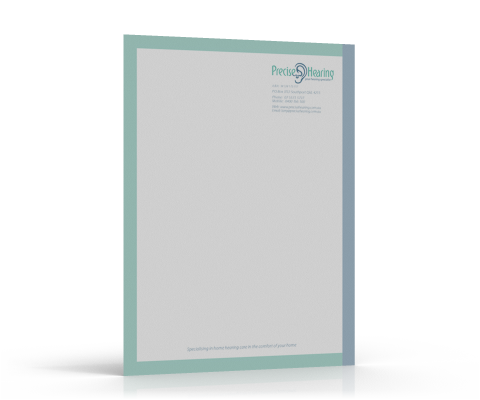 Letterhead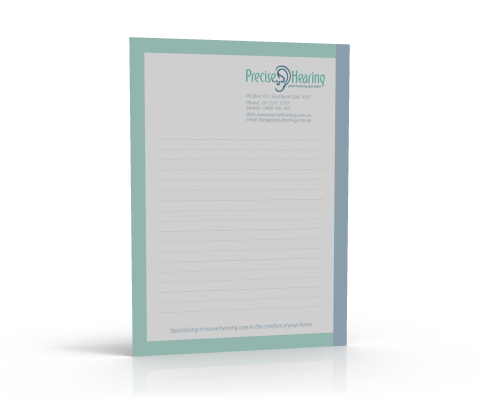 Scribble Pad
With Compliment Slip
If you have an outdated, mismatched company branding we can help! So, if you are interested in speaking with us about rebranding give us a call or send us an email!